FrontPage 2000 is tightly integrated with the other Office 2000 programs. This means you can create a document in another Office 2000 program - like Word, PowerPoint or Excel - and then save it as a Web page.

To save a Word 2000 document as a page in your Web:

1) Open a document in Word 2000.

2) In Word 2000, click File on the Menu bar and then choose Save As Web Page. The Save As dialog box appears.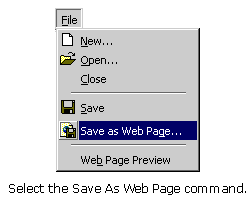 3) Type a file name into the File Name box.

4) Find your Web site folder in the Save in box, and then click on it.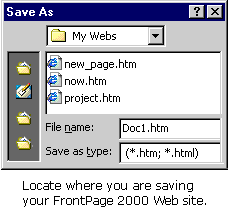 5) Click Save in the Save As dialog box. When you go back to FrontPage 2000, the new page appears in the Folder List.